Who Are We?
We are a residential, commercial and industrial cleaning company, that specialize in detail and decorative cleaning.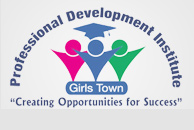 Our main focus is client and staff compatibility to create a functional working relationship. Our staff are graduates or being trained at Professional Development Institute and Girls Town (PDI) with Heart Trust NTA certification.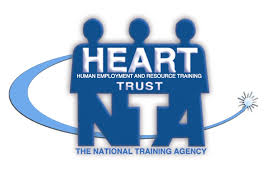 We pride ourselves with professionalism, courteousness and price sensitivity.
We do understand how hectic our client's day to day life can be and keeping up, business or work responsibilities, family commitments and juggling all can be a chore in itself.
Don't get overwhelmed we are here to assist you with your household chores and all cleaning needs. All products used to carry out our duties are environmentally friendly and safe for families and pets.
We are located in Kingston, Jamaica.
Our Team
Our team is qualify and dedicated professionals, Managing Director, Project Managers, Team Leaders, Supervisors along with our hard working staff, who are all qualified and trained at PDI and Girls Town.
There are two or more staff on a project at any giving time. We work together to meet our clients needs. The work to be done and that is being done at your premises is undertaken with the utmost professionalism and courteousness.
Our team operate in an atmosphere of open communication to carry out our specific jobs.
Business Approach
We have open and clear dialogue with clients to understand their needs and offer optimal service. This gives us the opportunity to know our clients, their cleaning preferences and needs, then pair our clients and staff accordingly to client requests.
Clients cleaning service become personalized through data collection, cleaning preferences and staff compatibility, for a smooth and productive working relationship.
We encourage Premises Analysis as it provides us with much needed information to determine the resources and manpower needed. This analysis also affords the client an opportunity to learn more about us. Staff compatibility is important to you and to us, if you have a pet or children we ensure our staff work well with both. Do you have allergies products analysis is important to us for your safety and our services can be satisfactory.
"We here at HoneyB Cleaning are a modest, friendly company, located in Kingston, St. Andrew, Jamaica. We strive to keep Jamaica as clean as we can."
Ms B. Blake
(Founder & C.E.O)
Our Guarantee
Our professional cleaners know how to satisfy our customers' highest expectations. To guarantee the highest level of cleaning services, we utilise quality control programmes, including on-site inspections and customer surveys.